How can I set up Installments on my payment method?
HOME

>

SETUP AREA

>

 How can I set up Installments on my payment method?
Hotels that have Payment Gateway Cielo Api or Redecard, can use the payment functionality installments, which allows the customer to pay a reservation in a phased manner.
---
STEP 1:  First you need to go to SETUP > PAYMENTS > CANCELLATION AND GUARANTEE.

STEP 2:  Create or edit an existing policy.
STEP 3:  Check the box "Installments". Once you do that the dropbox "Maximum" will show to select the number of times up to the hotelier is allowing to split the total amount.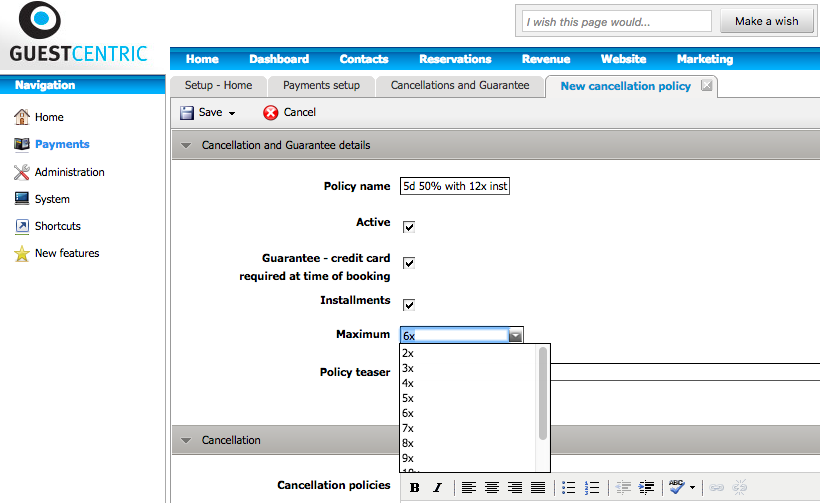 STEP 4:  Select the number of times you want to allow to split the total amount.
STEP 5:  Click on 

.
Any payment can have installments processed?
No. Only if you are booking a room/ promotion that has an assigned policy with installments and the payment confirmation selected is the Gateway Cielo API or Redecard.
NOTE:  
In order to create your cancellation and guarantee policy for your property, click here.
In order to setup the payment methods for your property, click here.
How is this presented?
As an example: you have a policy set to deposit 50% of the total amount, if reservation is done 5 days prior to check-in, with a maximum of 6x installments:
When I choose the room assigned to it, fulfilling the rules of the policy, the amount to pay now will show accordingly.
Now, if the payment method chosen is the one assigned to the payment confirmation where instalments are applicable (Cielo or Redecard) the dropbox will be shown up to the number of instalments selected.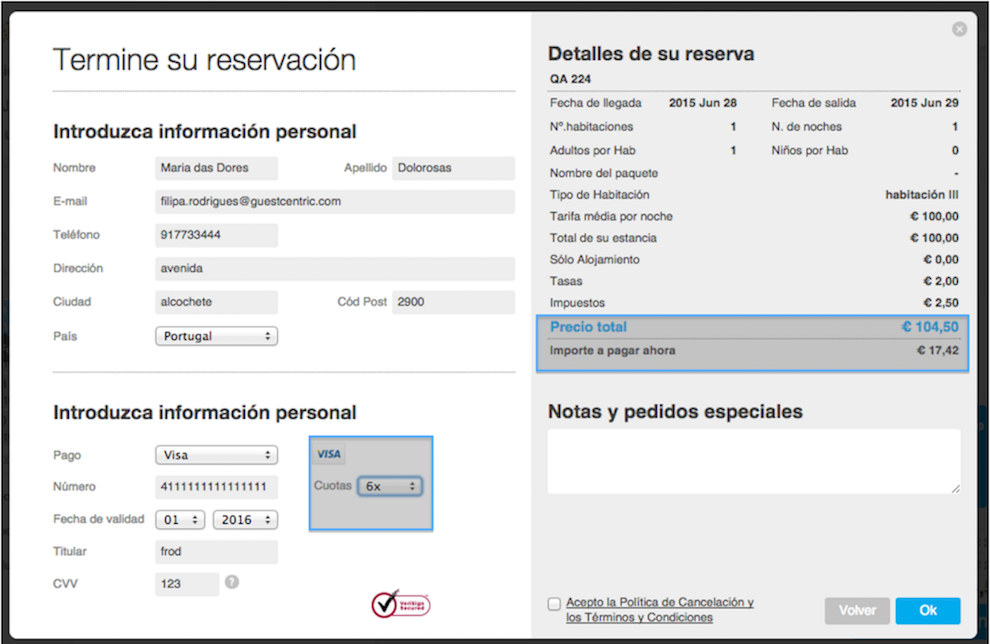 The reservation details will show on the notes the payment gateway information, plus the number of installments selected by the guest.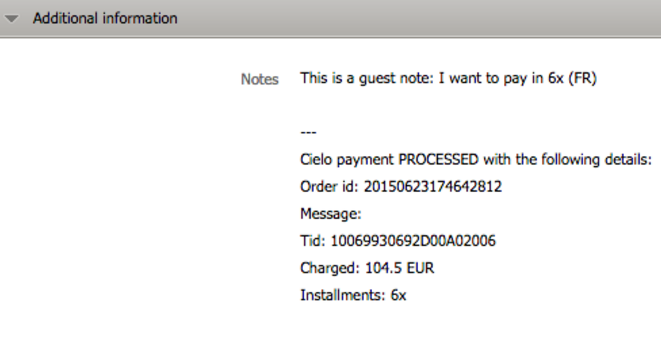 Should the policy not be 50%?
No. The rule set in the policy only applies if the guest selects "1x". Over 1x it splits the Total amount in the number of times selected.
For the same example, just "1x".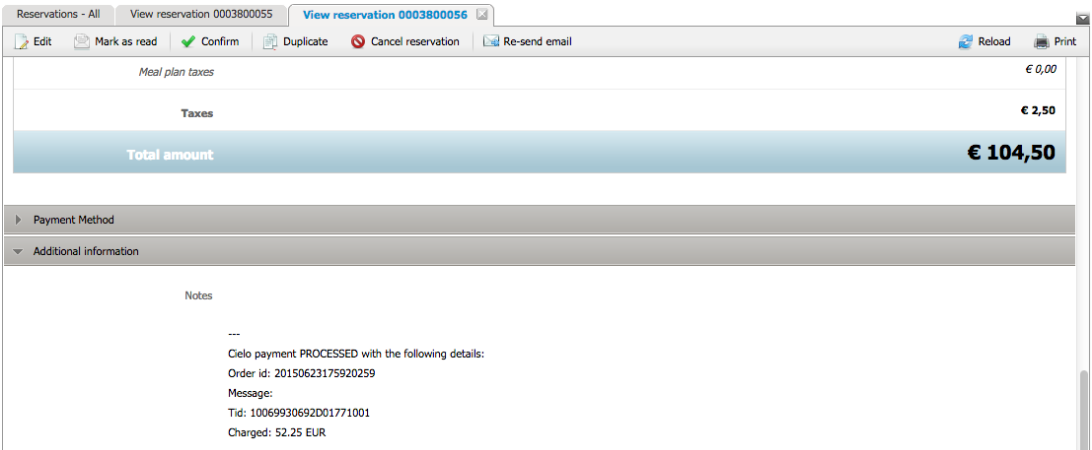 How can I see if a policy has installments set?
In view mode we can see if the policy has or not installments. If it doesn't it will state "1x".