How to map new offers with Protel PMS
Customers connected to PMS Protel, must map the offers with Protel at GuestCentric.
---
STEP 1:  First you need to click on SETUP on the right top area.
STEP 2:  Click on PMS Settings and click on Protel.

STEP 3:  Click on ADD button.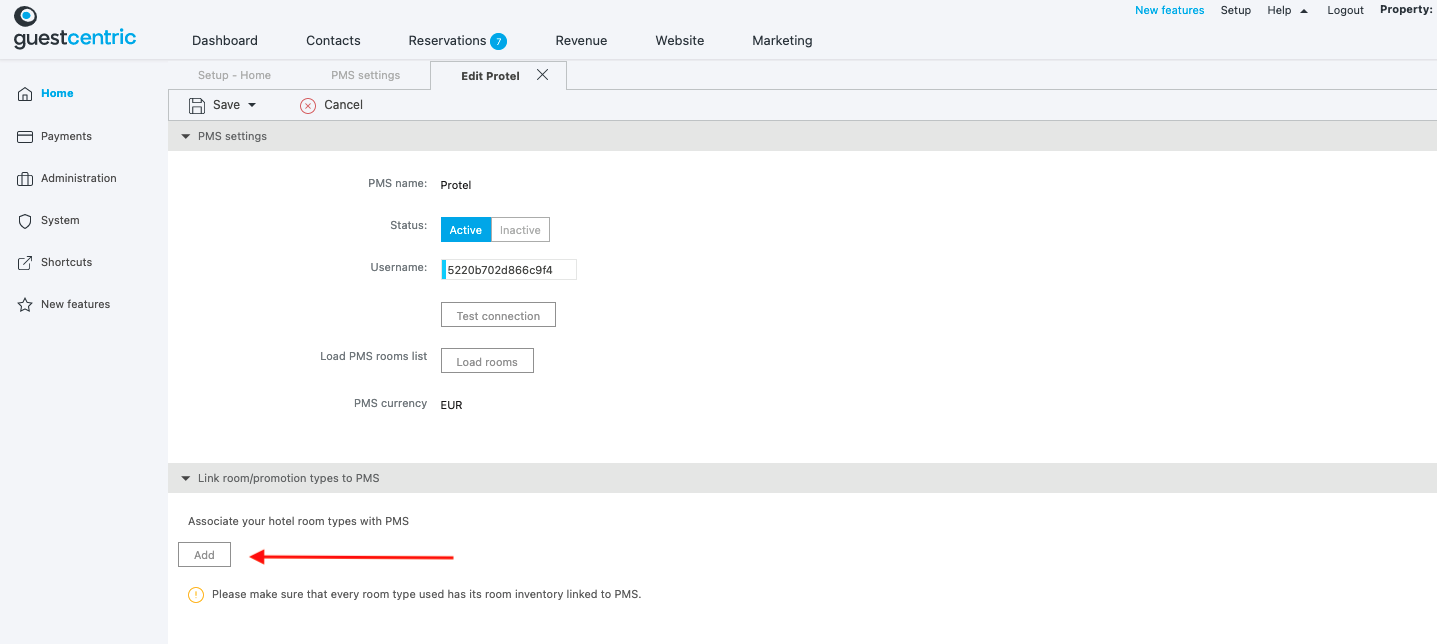 STEP 4:  Associate your hotel room types with PMS
Room type: select an offer from the dropdown.
Protel room type name: Here you have to write the room code "DBL", followed by a dot "." and the rate code "BAR" - "DBL.BAR"
IMPORTANT: Here you have the freedom to choose what you will write, but the room code "DBL" and rate code "BAR" must be the same for all mappings.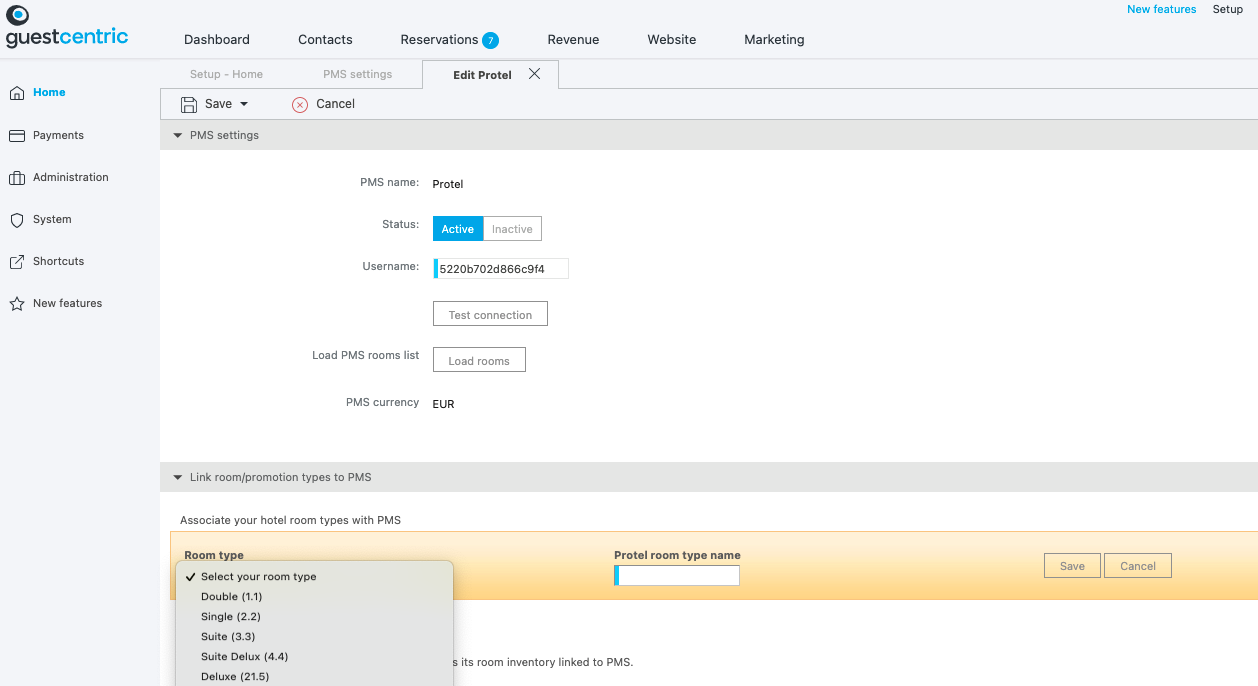 STEP 5: After all details added, click on Save button and select Save and Close.
---
ATTENTION:
This process must be done whenever a new offer is created at GuestCentric.
This is just the process at GuestCentric, please check with the PMS if something needs to be done in Protel.