How can I Open/Stop Sales with Calendar?
STEP 1 :  First you need to go to the REVENUE tab.
STEP 2 :  You have different Calendar views available: MONTHLY / 2 MONTHS / YEAR

---
STEP 3 :  Select the relevant room types under the ROOMS section on the left side and then the relevant dates, by clicking on the calendar or drag the mouse to select a wider period and then click on EDIT.

STEP 4 :  In order to stop sales, on your left hand side you now need to click on STOP and then REVIEW AND PUBLISH CHANGES.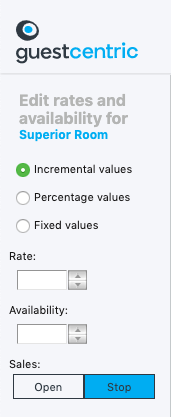 You will now receive a short summary of the changes you just did. In order to confirm & publish them, click on PUBLISH IT.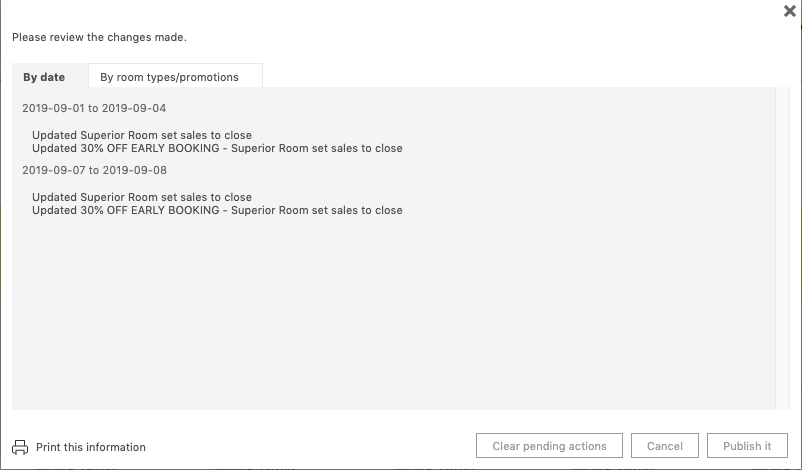 After this you should get a calendar view with the blocked dates displayed now in red as shown below.

---
 ATTENTION:
This can be done to ALL ROOMS at the same time, or for each individual room separately, according to your selections on the left sidebar.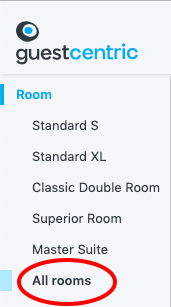 In order to Open/Stop Sales you can also use the new Tools options. For that, please check our e-commerce card here.