How can I login to the platform?
STEP 1: First you need to go to the login page | Link: https://login-emea01.guestcentric.net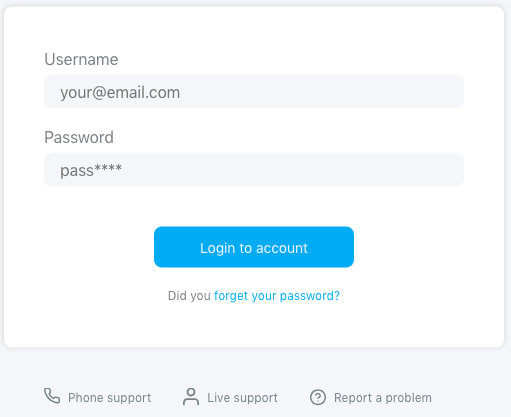 STEP 2: Insert your email and password, then click in "Login to account".
---
ATTENTION:
The username is always the email account to where you received the "Guestcentric Password Confirmation" email and the password is the one that was set on the Initial Setup Session (ISS).
In case you forgot your user's password, get a new one just by following the steps described here.
---
SUGGESTION: Add this link to your favourites/bookmarks