How can I define additional fees?
STEP 1: First you need to go to SETUP > PAYMENTS > FEES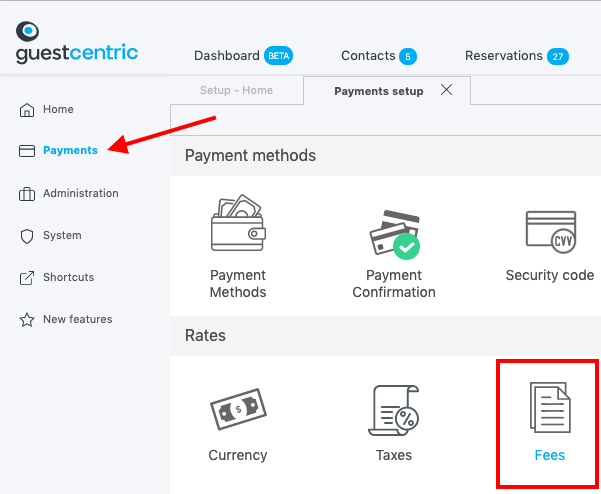 STEP 2: Click on NEW and enter the fee details, as shown on this example: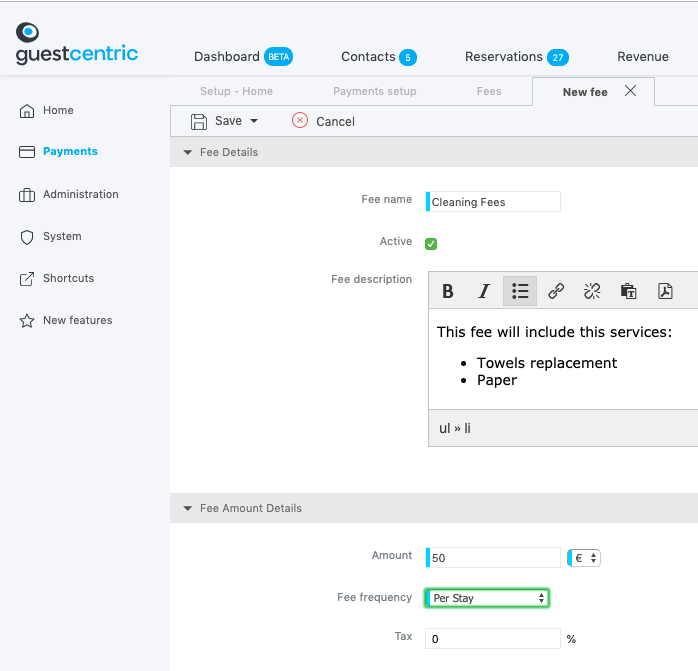 NOTES:
Although this feature was initially developed for apartment rentals and extended stays to specify different cleaning fees for different rooms, the flexibility of our system allows you to create other fees. Hoteliers simply have to define them in the "fee name" field and select the conditions!

This fee can be defined as a fixed amount (as in the example) or as a percentage and the desired fee frequencies can also be chosen, according to the possibilities shown in the image below.

STEP 3: Make sure you save all the information entered by clicking on

STEP 4: Now go to SETUP > HOME > ROOM TYPES
STEP 5: Select the relevant room type from the list and double click on it, or click on OPEN.
STEP 6: Click on EDIT and scroll down until you find the ROOM FEES section.
STEP 7: Move the fee from the left colum, to the right column using the available arrows.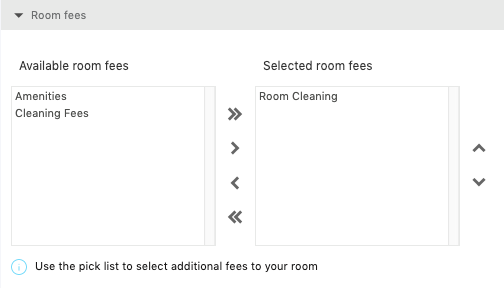 Only after this will your fees be assigned to the relevant room types.
STEP 8: Make sure you save all the information entered by clicking on

---
ATTENTION:
Your fees will become visible when a client select an offer to book on your booking engine, as shown below, and will be included in the total amount to be paid by guests.
This information will be displayed on the reservation confirmation details sent to guests by email.