How can I share my offers within blogs, newsletters and Twitter?
With this configuration, hoteliers are able to choose the offers they want to share on Social M and when to do it. Therefore, they will be able to filter the offers shared on Social Marketing Web Channels according to theis followers needs.
---
STEP 1:  First you need to go to the SOCIAL MARKETING tab.
Under this tab you will have access to 3 different menus, such as REPUTATION; TWITTER CENTER and TOOLS.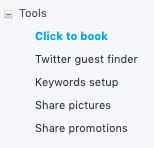 STEP 2:  Under the TOOLS area, you can create a link to your booking engine by selecting CLICK TO BOOK.
STEP 3:  Specify the Room Type or Promotion, the valid dates you want to send through Twitter or any other channels and click on CREATE LINK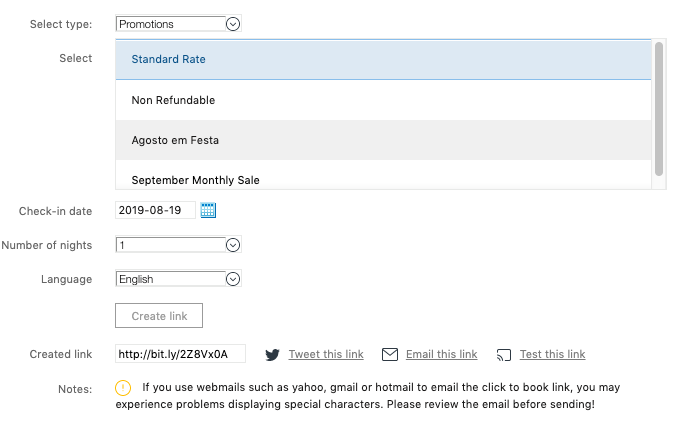 Click on

TWEET THIS LINK

, so that this promotion becomes visible on your Twitter Profile.

Click on

EMAIL THIS LINK

, so that your email recipients can click and access your booking engine offer.