How can I manage my reservation inquiries?
Reservations Inquiries are generated by guests on the contact page in your website. These will be delivered to the backoffice not as reservations but as inquiries with the status Inquiry or Action Needed.
Related questions:
---
STEP 1:  First you need to go to the RESERVATIONS tab.
STEP 2:  Click on INQUIRIES option available on the left navigation bar to access your reservation inquiries list.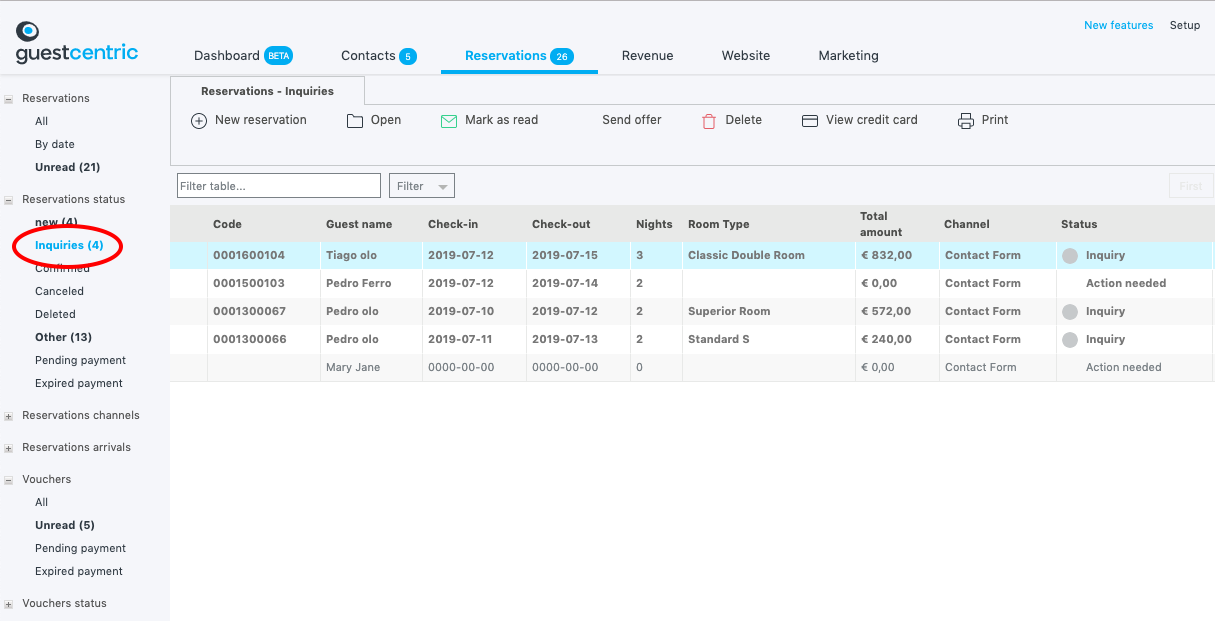 STEP 3:  Open the relevant reservation by double-clicking it or by clicking on OPEN button.
Besides the reservation details summary, here you will find a new area with the comments made by the client.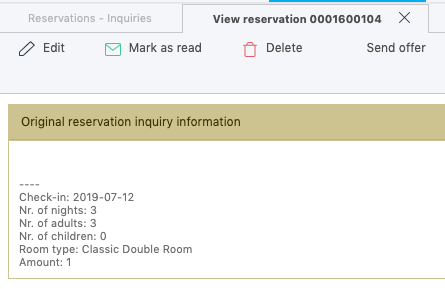 STEP 4:  Click on 

A new window will pop up for you to be able to reply your client's questions/comments and send them a quotation for the inquiry received.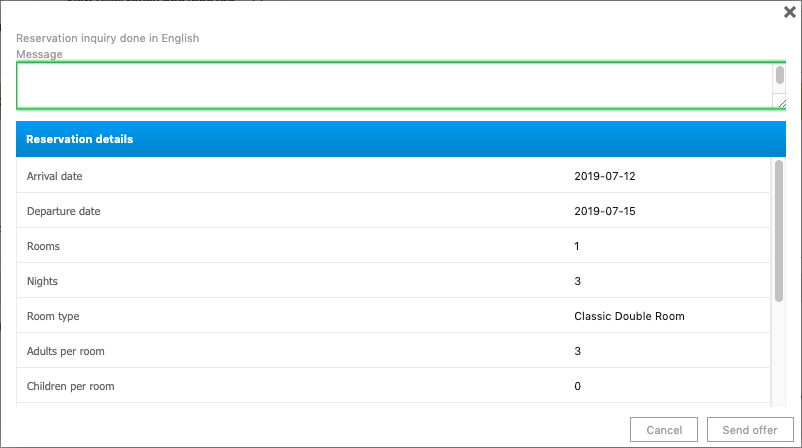 STEP 5:  After entering your comments, please make sure you click on SEND OFFER button.
STEP 6:  Your client will receive an email with your message and a "Book Now" button, allowing the client to book directly on your Booking Engine with the settings previously specified by him on the first contact (check-in/check-out, number of nights, rooms, adults and children).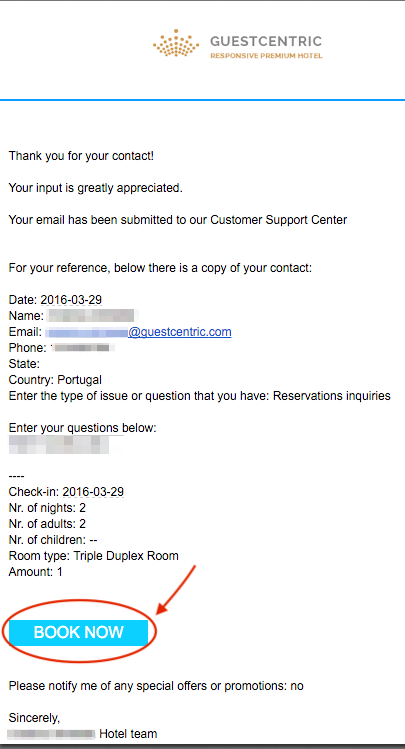 STEP 7:  The reservation will now change it status from INQUIRY to

 [UNREAD]. 
Now you just need to wait for your client's feedback and act accordingly.
STEP 8:  After receiving guest return you can either

 or

 the reservation.
For more details on how to do this, please click here.
How to convert reservations with Status - Action Needed?
In case you receive a reservation inquiry with status , this means that the client hasn't entered full details while sending you the reservation inquiry.
For you to be able to send an offer to your client, you will need to edit the missing details first: 

In this example, for instance, the client didn't select any room type. So, first you will need to click on 

EDIT

, then add a room type and nr of rooms you wish to suggest.






After adding the missing details, your inquiry will no longer have the status with errors and therefore you will now be able to send an offer to your client. Just click on
How can I delete a reservation inquiry?
Open the relevant reservation by double-clicking it or by clicking

 

on

 

OPEN button. Then click on the DELETE button.



---

ATTENTION:
If you want to remove old inquiries, you can simply delete them by clicking on the DELETE button. They will then be transfered to the DELETED folder. 

You can only delete reservation inquiries. Regular reservations can only be canceled.