How can I get a list of Newsletter requests?
The newsletter requests will allow you to know the clients that wants to follow the hotel news and promotions and it's now possible to subscribe newsletter from the booking engine.
---
STEP 1: First you need to go to the CONTACTS tab.
STEP 2:  On the left navigation menu, sellect NEWSLETTER (under general contacts).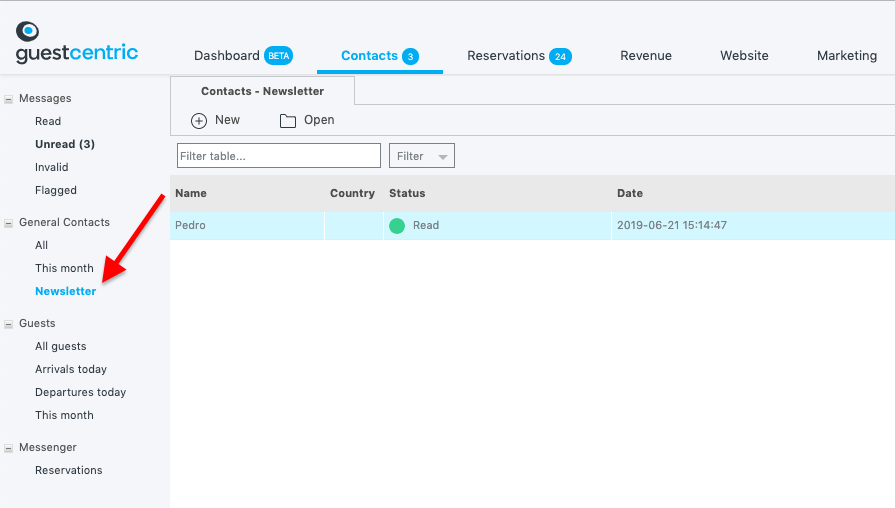 STEP 3:  All newsletter requests will be listed and you can click on EXCEL button to export the details.

---
ATTENTION:
On the Booking Engine the newsletter check box is selected by default
Guestcentric only provide the data. Will not manage or send the newsletters.