How can I define Cancellations and Guarantee per day?
Cancellations and Guarantee it's area on Setup where the Hotelier can set the cancellations and deposit rules for Rooms and Promotions.
Priorities

 for cancellation policies;

On Revenue, either for Rooms or Promotions, you can set manually cancellations and policy per date.
SETUP AREA
- Cancellation and Guarantee tab -
The Hotelier can set 2 rules:
Cancelation policy per Check-in date;
Cancellation policy per Priority. 
In "Set Rules" 

This modal will allow the Hotelier to choose which rule will be set: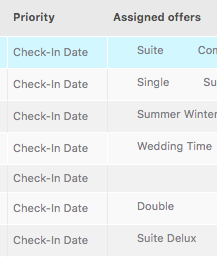 NOTE:
The default Rule is per Check-in Date
REVENUE AREA
Rooms: The Hotelier can set different Cancellations Policies per date:
Select room;
Select "Cancellation & Guarantee" button;
Select dates and Edit;
Select a policy from the dropdown list on the left;
Apply.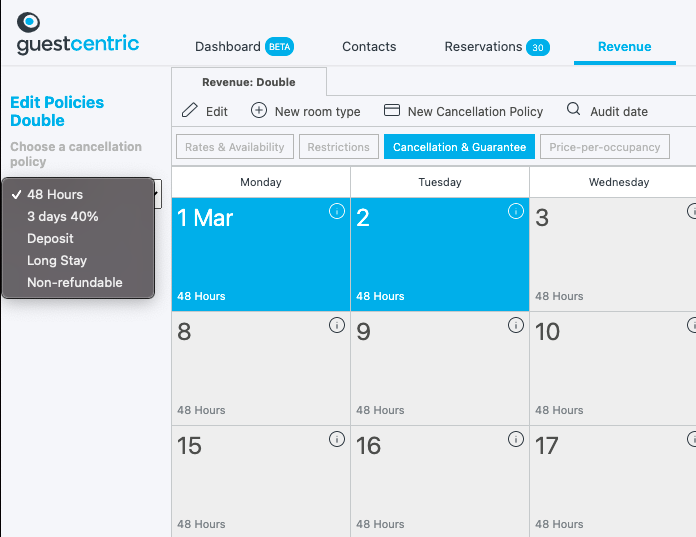 Promotions: The Hotelier can also set different Cancellations Policies per date:
Select Promotion;
Select "Cancellation Policies"
Select dates and Edit> update and Apply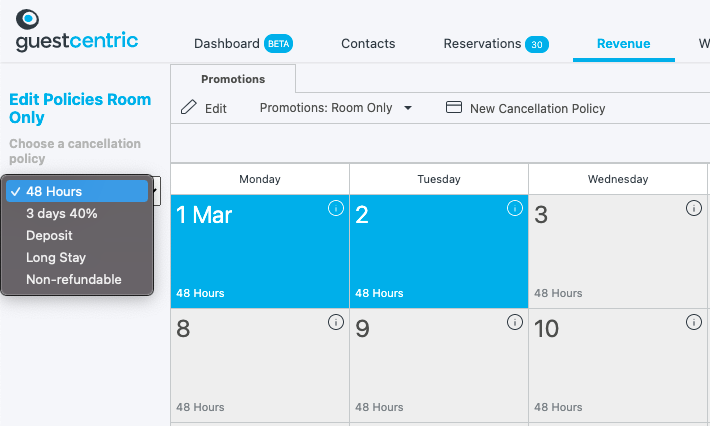 NOTE:
No Publication is needed on Revenue

Once you click on Apply it's saved and updated in the booking engine. 
Promotions updates will activate the Publish button on Website tab, in order to update the Special offers page.
How can the hotelier create a new Cancelation Policy while working on Revenue?
While working on Rooms or on Promotions there is a "New cancellation Policy" button on the top Bar:
The "New cancellation Policy" button will open the Cancellations and Guarantee tab from Setup and it will allow the hotelier to quickly access the area to create a new policy.

RESERVATIONS  
Reservation details also have an update
The Hotelier can open a Reservation and there is a new section for Cancellation Policy.
It will show the applied policy on the time of booking.