How can I change my 'Unavailability message'?
The Hotel will be able to define the message that will be displayed when there is no availability, for the selected period on the booking engine. 
STEP 1:  First you need to go to SETUP > ADMINISTRATION on the left navigation menu, and click on BOOKING ENGINE MESSAGES icon.

STEP 2:  The Hotel can write it's own message, or use the default message from the system: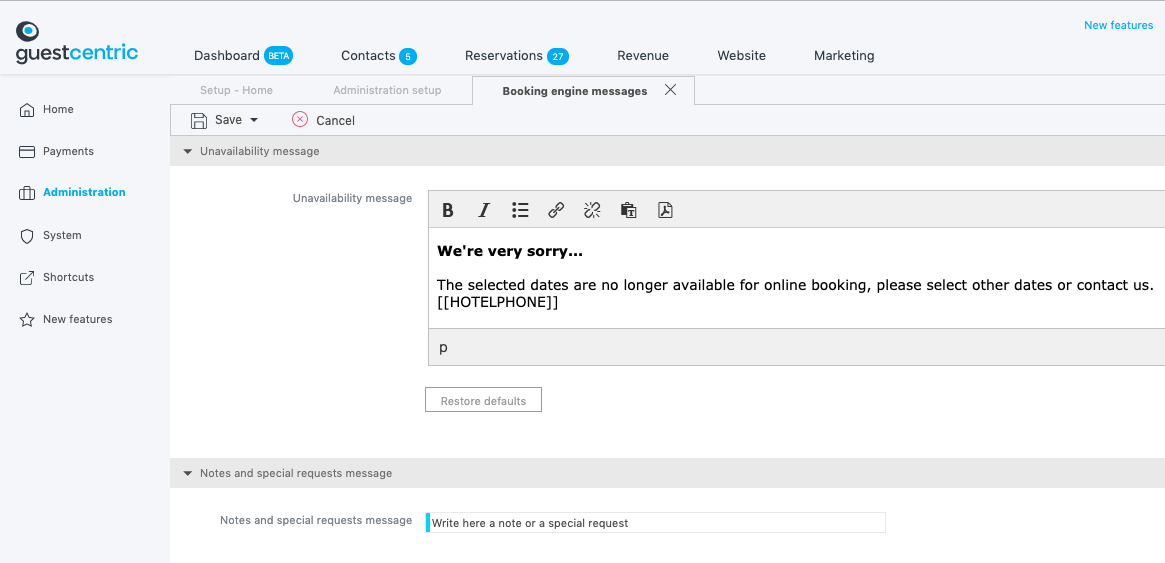 If you click on RESTORE DEFAULTS button, the message will restore to the default settings.
STEP 3:  In the "Notes and special requests message" area, the hotel can insert a message which will appear when the client selects the offer to book.
This message will then disappear, if the guest decides to insert a message: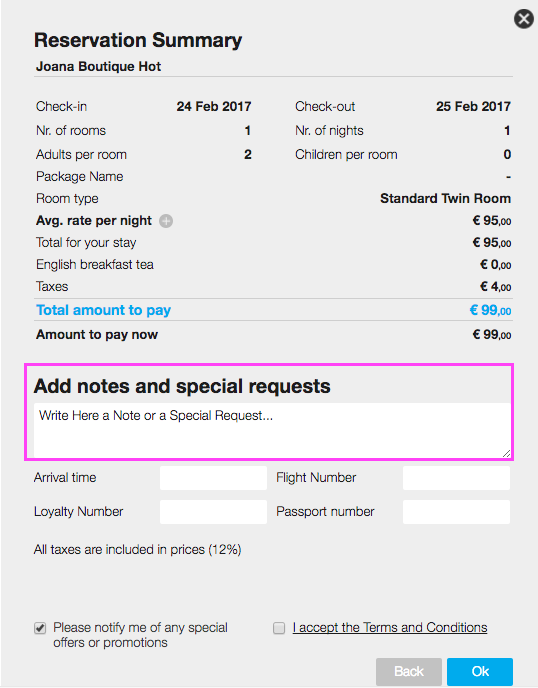 STEP 4:  Click on SAVE and select SAVE AND CLOSE 

---
Need help translating this label?
Please check this e-card with the step by step to help you with this process:
---
How will this "Unavailability Message" appear on the Booking Engine?