How can I translate a webpage to other languages?
STEP 1:  First you need to go to the tab WEBSITE
STEP 2:  Select the Webpage you want to translate by double-clicking on it and click on the translate button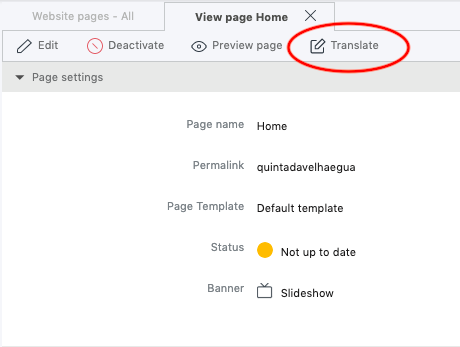 STEP 3:  Select the language you want to translate.
You can translate it manually or by clicking on using the automatic translation tool, by clicking on TRANSLATE.

If using the last option, make sure you review all your translations before publishing the website.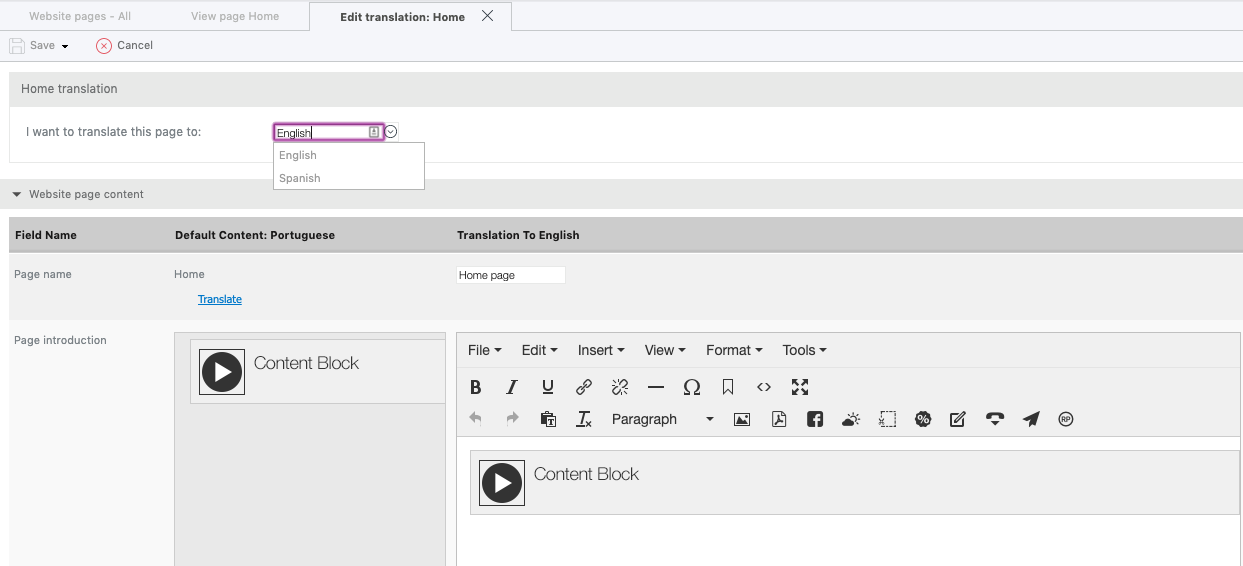 ---
STEP 4:  You can also translate your Webpages selecting the Tools Menu on Navigation bar.

STEP 5:  In this menu, you can see every webpage you have on the Website and if it's translated or not:
All green checks mean the page is translated
All red checks mean the page isn't translated
STEP 6:  Make sure you save all the information entered by clicking on

.
STEP 7:  Publish your website, by clicking on PUBLISH ALL CHANGES.
STEP 8:  Refresh your browser's cache and confirm the translations are visible