How can I setup my meetings/events webpage?
STEP 1: First you need to go to SETUP > ADMINISTRATION > MEETINGS AND EVENTS.

STEP 2: Click on NEW in order to define your meetings/events facilities.
STEP 3: Under the General Information Section, enter the meeting space name, along with a short description of the room.
Flag the relevant options according to the facilities available in your space.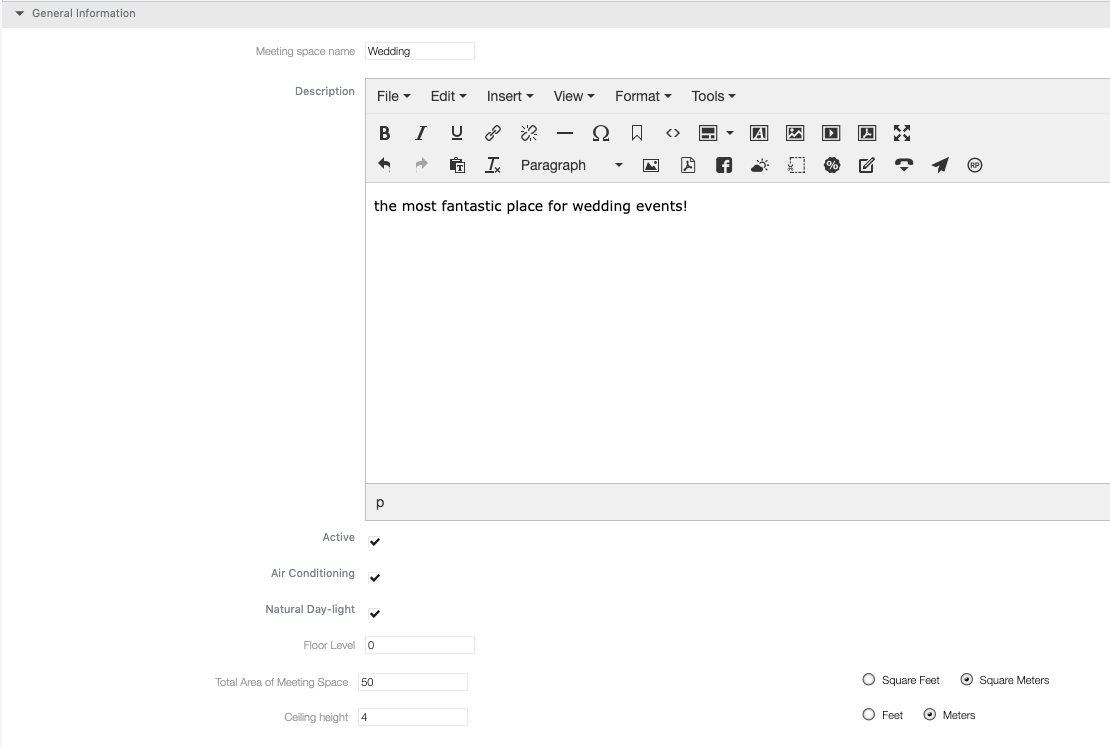 STEP 4: Under the Space Capacities Section, enter the room styles available and the relevant number of people you can accomodate in each style.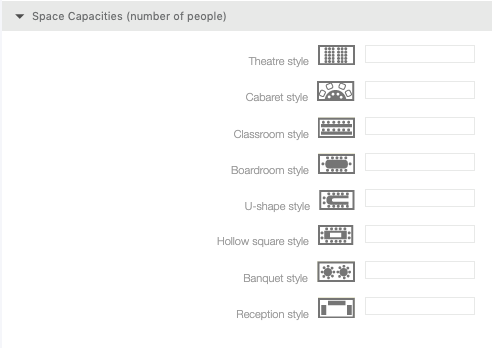 STEP 5: Under the Facilities Section, flag the relevant options that are available.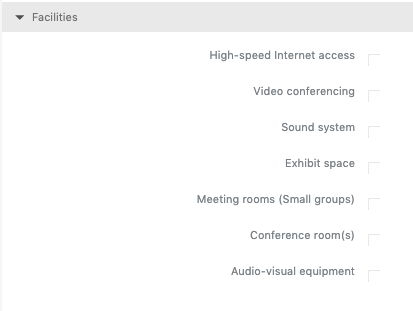 STEP 6: Make sure you save all the information entered by clicking on

---
ATTENTION:
Do not forget to publish your changes, under the WEBSITE tab, by clicking on PUBLISH CHANGES, so that all this information becomes available at your website.