How can I setup / change my contact details?
STEP 1: Go to SETUP - CONTACTS

STEP 2: Click on EDIT and enter all the information on the relevant fields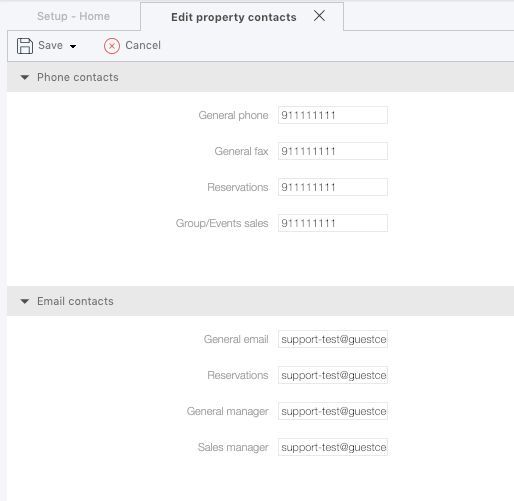 STEP 3:  Save and close 

  NOTE:
  - Clients with Guestcentric website will see this information displayed on the 'CONTACT US' page, after publishing the website, under WEBSITE  tab, by clicking on PUBLISH CHANGES:

IMPORTANT:
The email account associated on the RESERVATIONS field,

will be the one receiving all the reservations notifications.
This area is for the main contacts and e-mails on your account. If you wish to configure more e-mail accounts to receive different types of notifications, please check the instructions here. If you also want a certain e-mail account to receive one or several specific e-mail templates, please check those instructions here.