How can I request my credit card's password hint?
STEP 1: First you need to go to SETUP > PAYMENTS > PAYMENT CONFIRMATION and select Manual Credit Card by clicking twice or once and click on OPEN.
STEP 2: Click on the payment confirmation name and Edit to Change Password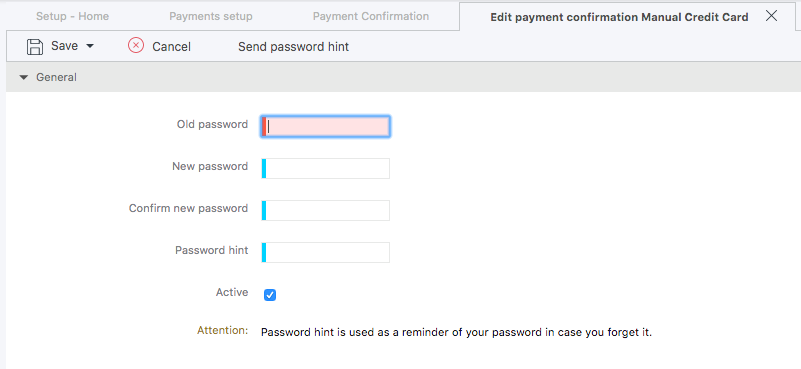 STEP 3: After that, click on SEND PASSWORD HINT.

STEP 4: To confirm that the password hint was sent, you will receive a message saying: