How can I insert the Instagram Feed widget in my website
It is now possible for hoteliers to have their Instagram feed reflected in their website!
Your website's Instagram feed on your website just became more accessible! We're delighted to announce that each of our hotels, that have a live instagram feed published on their websites and descriptions on each image, will now have their photos automatically indexed with ALT text descriptions.  

Alt text is the description that identifies the content of an image and allows screen readers to describe your photos to blind or visually impaired users. We've added the Alt text to all Instagram images in the HTML code, which means that if you have added a caption to your images, our platform will automatically add an alt description to them. Not only will this make your images more accessible to visually impaired users, but also improve your SEO score on website performance 
If the widget is active, the last four pictures updated in the hotel's Instagram account will be visible in the website as well. 
For this widget to work, the hotel's Instagram page must be correctly connected with Guestcentric, under Setup - Social Marketing Accounts. Please find relevant information for that connection here. 
---
STEP 1: First you need to go to the WEBSITE tab
---
STEP 2: Identify the page where you wish to insert the widget, select it and then press EDIT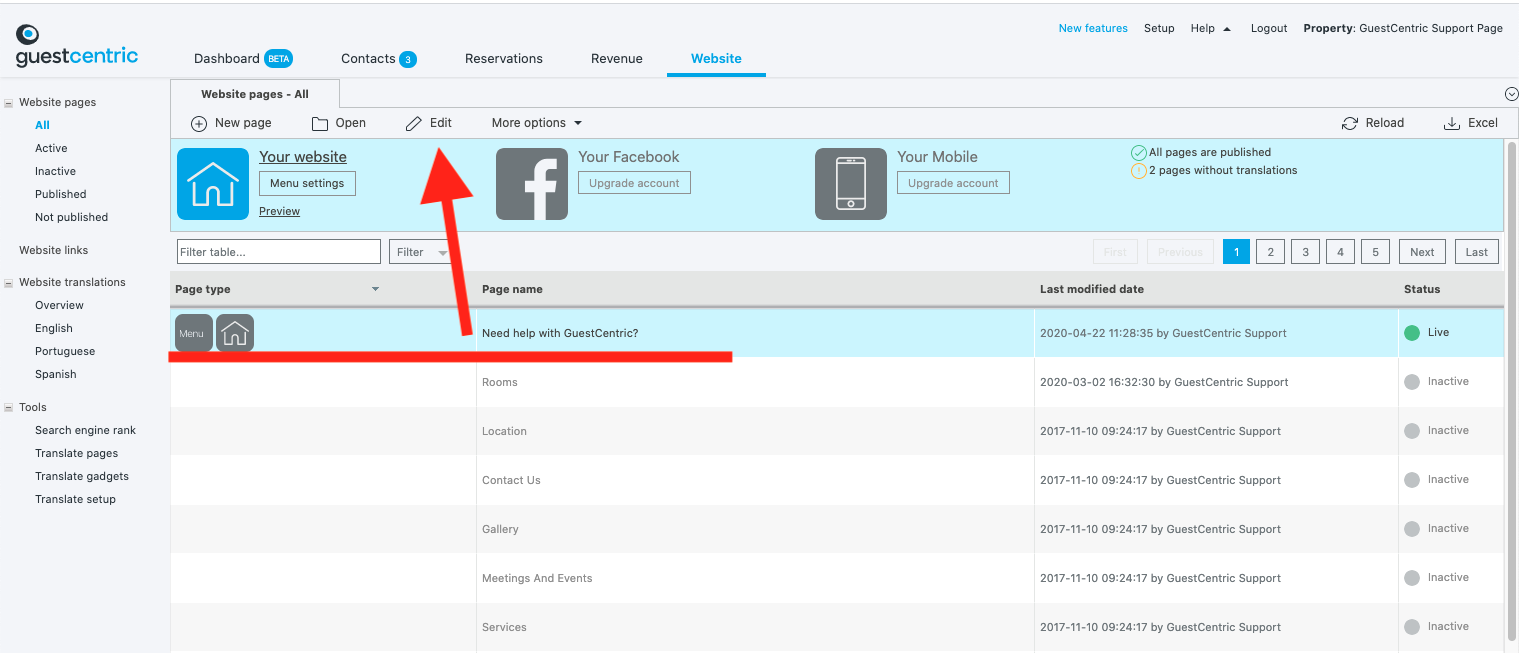 ---
STEP 3: Go to the CONTENT/PAGE INTRODUCTION area, and press the INSTAGRAM FEED button to insert the widget: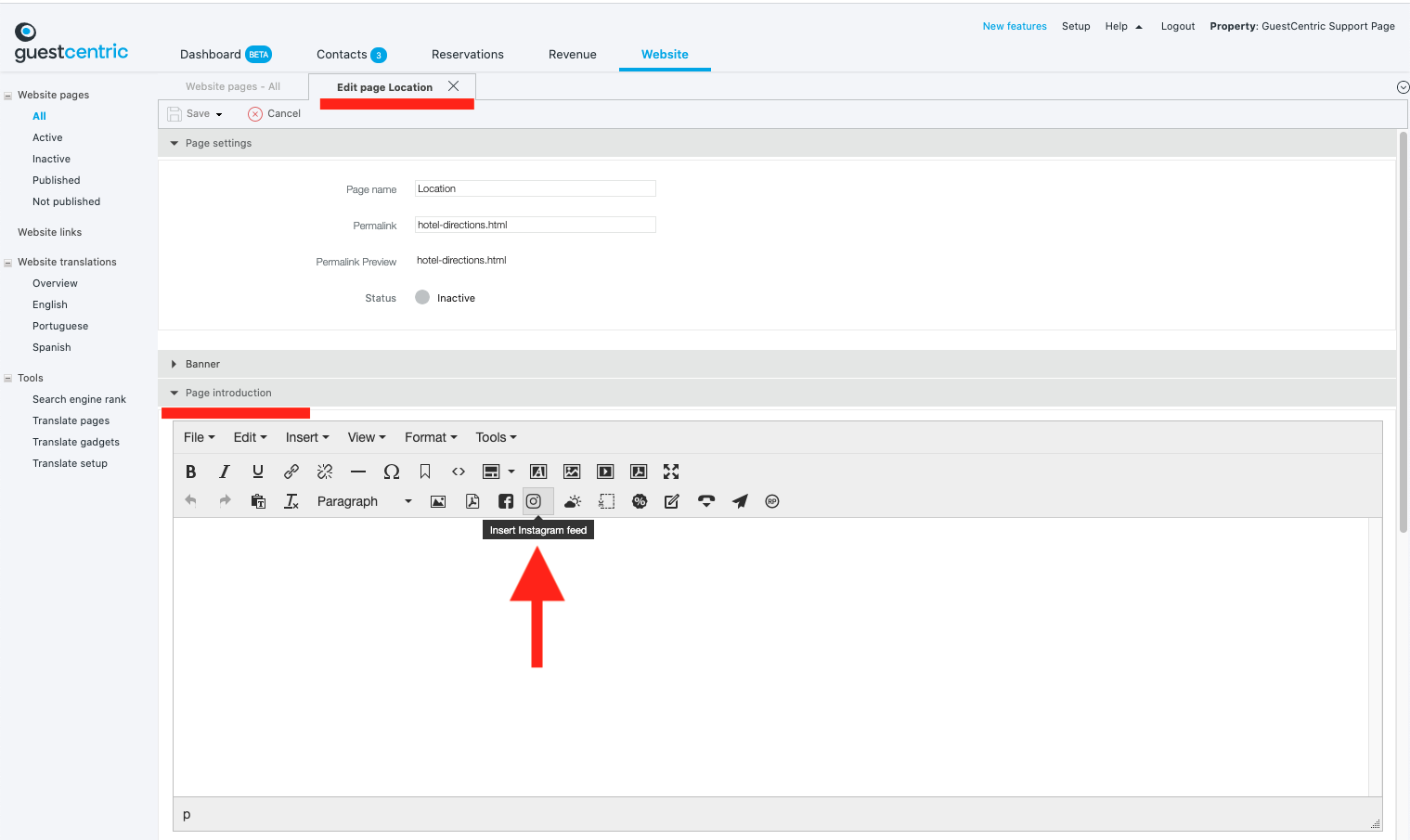 ---
STEP 4: After selecting the widget, choose if you wish to display the 'likes' of each photo or not: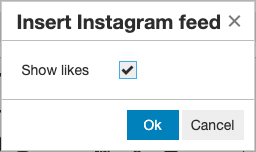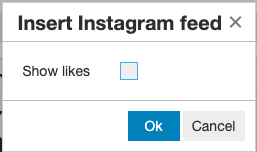 ---
STEP 5: Save the changes done to the page, and re-publish the website
---
The widget will now be displayed, showing the last four pictures updated in the hotel's Instagram account. If the visitor clicks on a picture, a new browser tab will open showing the picture posted in Instagram itself:

Example 1 ('Show likes' not selected on STEP 4)

Example 2 ('Show likes' selected - 'Likes' are shown when visitor mouses over pictures)
---
 NOTE: Please bear in mind that whenever a new picture is updated in Instagram, the website widget can take up to 24h to refresh and display it.