How can I increase/decrease my rates for specific channels?
STEP 1: Go to SETUP - CHANNEL SETTINGS.
STEP 2: Select the channel from the list and click on SET PRICING, as shown here: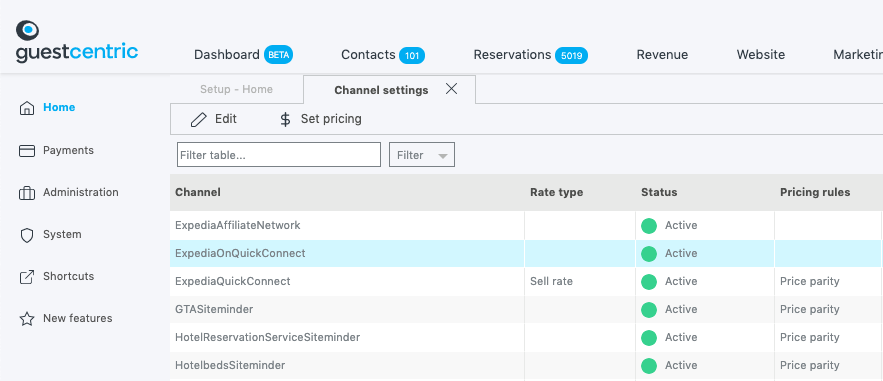 STEP 3: On the next screen, select the BEST RATE GUARANTEE from the drop-down list and enter the rate policy you wish to apply.
You can either set a % or a flat rate, for all weekdays or for specific ones, bearing in mind that this is a general setting that will apply to your whole calendar year. You cannot set this seasonally.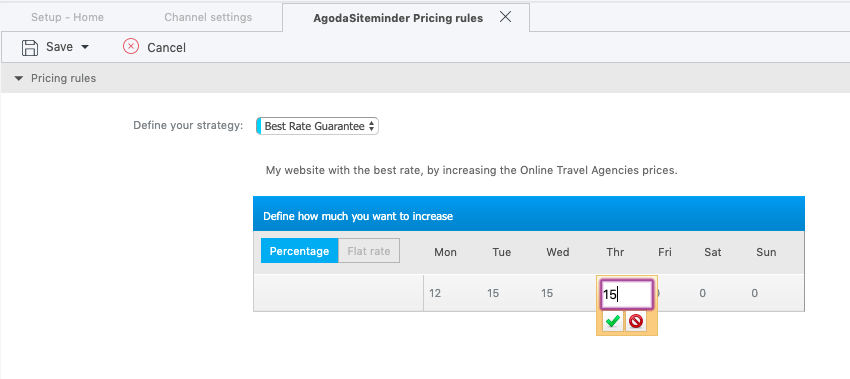 STEP 4: To complete the process hit

.
STEP 5: Now go to REVENUE tab and make sure you PUBLISH the pending changes. Only after that, your new rate policy will be applied to the specific channel.
NOTE:
This can be used to define whether you want to send PVP or NET rates to the channels.
In case you want to deduct your % commission, you can set a negative value (-25) and the system will apply those settings to the specific channel, when publishing rates.