How can I define my low availability alert?
NOTE  :  This feature will allow you to get an email notification whenever you have a new reservation and your availability goes below the amount established here.
---
STEP 1  :  Go to SETUP - ADMINISTRATION - LOW AVAILABILITY ALERT
---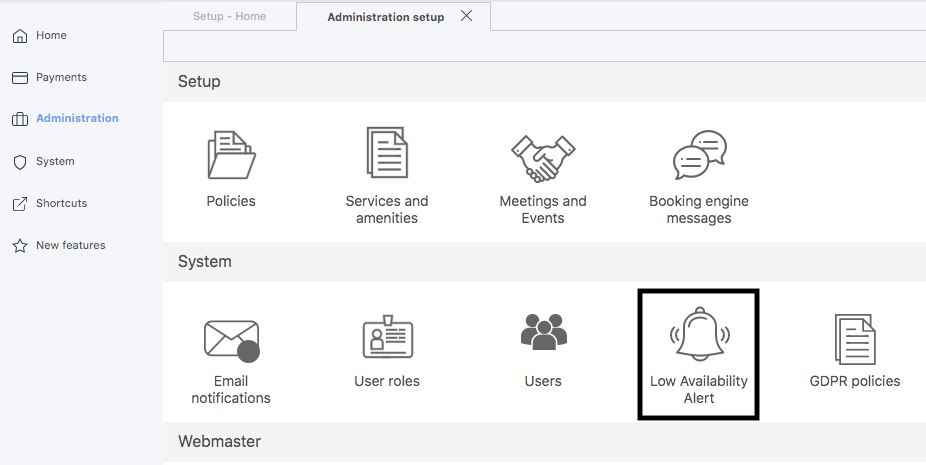 ---
STEP 2  :  Enter the value from which you want to be notified, whenever your inventory goes below.
For instance, if you want to be notified whenever a room gets fully booked (0 availability), you should enter here the value 1.
---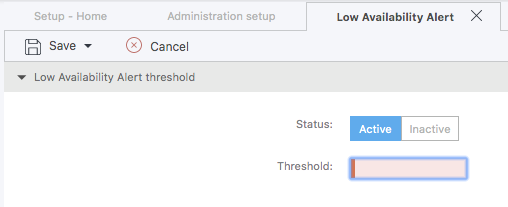 STEP 3  :  Select Status ACTIVE.
STEP 4  :  Make sure you save all the information entered by clicking on  
---
ATTENTION:
Email alert notifications will be sent to the email address associated to the Reservations Email and Hotel Notification within SETUP - EMAIL TEMPLATES
This alert will only be sent when your inventory is automatically updated by an incoming reservation, not when there's a manual update on REVENUE AREA.
The alert will identify the room name and the relevant dates that gone below the value established here.