How can I add external links to my website menus?
STEP 1: First you need to go to WEBSITE tab.
STEP 2: On the left navigation bar click on the option WEBSITE LINKS.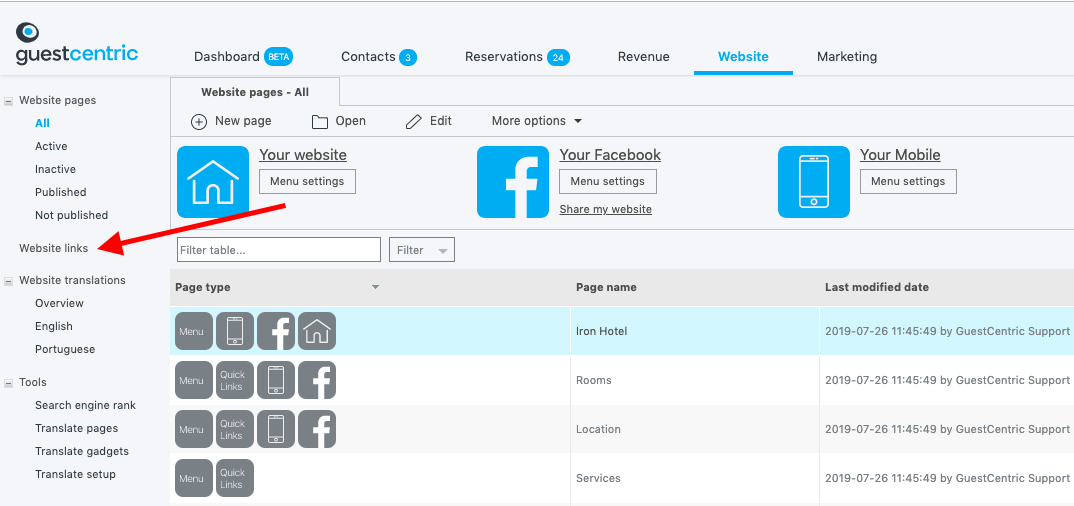 STEP 3: Click on NEW.

STEP 4: On the next screen, flag the option EXTERNAL and fill in the relevant fields: Link Name & Link Url.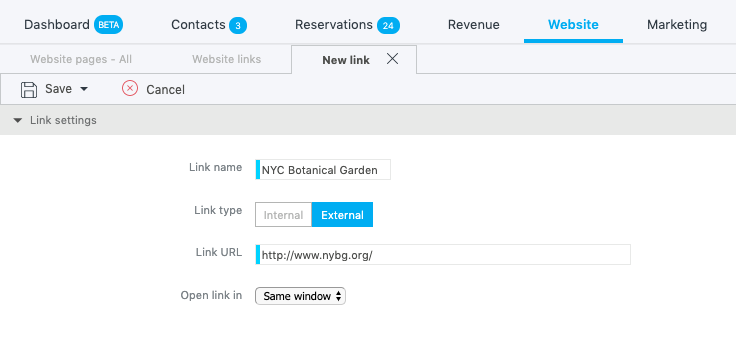 STEP 5: You can also define whether you wish to open this link on the same window or in a new window, just by selecting the relevant option.
PLEASE NOTE: If you want to display this link in the menu and/or quicklinks area, please follow the instructions given here.
---
ATTENTION:
You can also add internal links to other website pages.
For this purpose you just need to move the button to INTERNAL and select the page from the drop down list as shown here: