How can I activate my website on facebook?
Social media marketing is a powerful way for hotels reach prospects and customers.
By promotion your hotel on Facebook, hotels will be able to connect with customers, share their offers, photos and videos, send messages and get updates.
The integrations of the hotel on social media is very important to promote the business and to ease the hotel's revenue.
---
STEP 1:  Go to SETUP > SOCIAL MARKETING ACCOUNTS.

STEP 2:  Select the Facebook option and click on EDIT.
STEP 3:  Add your facebook page URL to the relevant field and click on AUTHORIZED
GuestCentric only works with Facebook Fan pages where you are an administrator, not with your personal Profile page.
If you don't have a Facebook Fan page, click here to create one
Create a vanity Facebook Fan page URL here
STEP 4:  Click on the 
 button.
STEP 5:  Click YES to authorize the connect. 
STEP 6:  A Facebook popup windows was open to authorize the connection.
STEP 7:  Login into your Facebook account
STEP 8:  Click on Continue as (your name), to authorize the GuestCentric Aplication CMS app
STEP 9:  Click OK to authorize the GuestCentric Aplication CMS app, to post on Facebook for you.
Here you can also select who can see GuestCentric Aplication CMS's posts on your Timeline.
STEP 10:  Click OK to authorize the GuestCentric Aplication CMS app, to manage your Pages and publish as Pages you manage.
STEP 11:  The image from STEP 5 disappeared, meaning that the Facebook connection with your Hotel is now completed.
Your facebook account status is now AUTHORIZED.
STEP 12:  Refresh now your hotel facebook page, scroll down and the on left side you should be able to see your new SPECIAL OFFERS icon, as shown here:
ATTENTION: It's also possible to change the name of this Facebook icon:
STEP 1:  On your admin page, on the top of the page, just above your banner click on SETTINGS.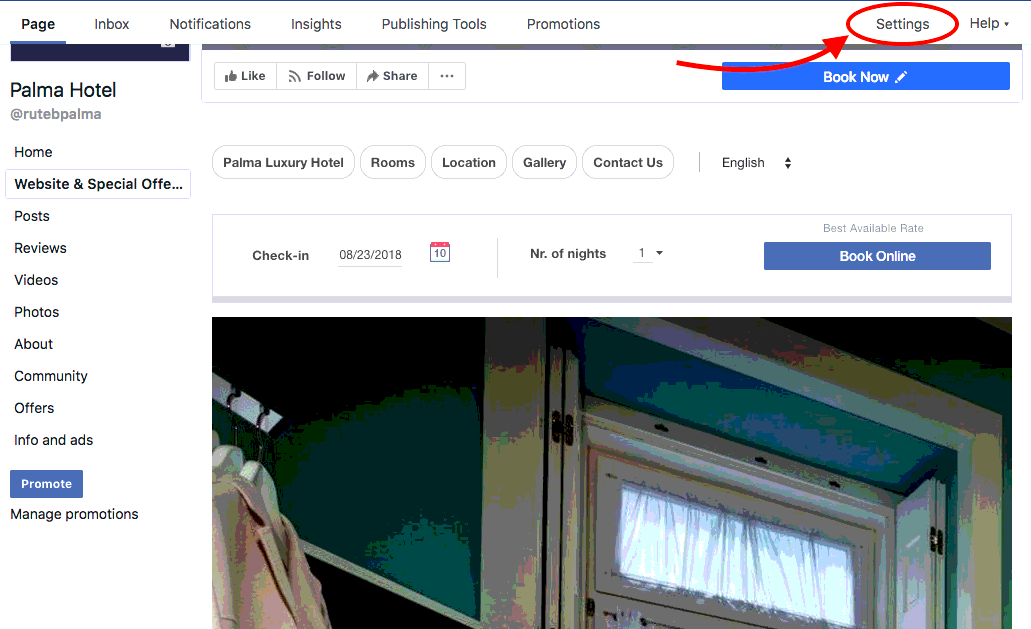 STEP 2:  Select the option Edit Page - it's the 3rd option available on the list.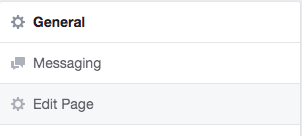 STEP 3:  Open the Special Offers tab by clicking on Settings and then click on Edit Settings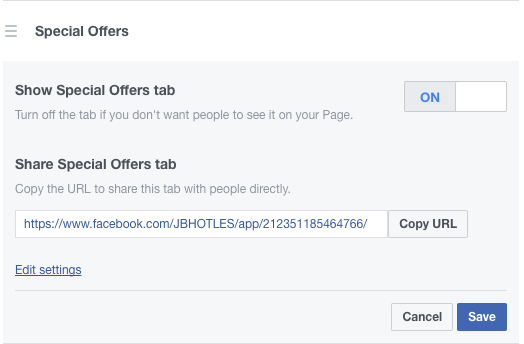 STEP 4:  A new window will be shown and you can:
Change icon name

- Replace the default name (Special Offers) with the name you wish to display and click on SAVE and OK.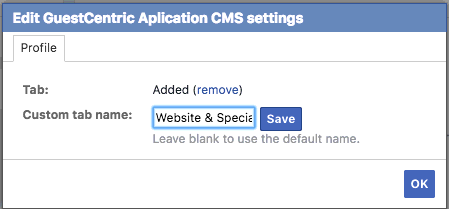 After the last step, you will be able to see your updates on Facebook.