How to authorize facebook?
Social media marketing is a powerful way for hotels reach prospects and customers.
By promotion your hotel on Facebook, hotels will be able to connect with customers, share their offers, photos and videos, send messages and get updates.
The integrations of the hotel on social media is very important to promote the business and to ease the hotel's revenue.
---
Go to SETUP > SOCIAL MARKETING ACCOUNTS.

STEP 1:  Select the Facebook option and click on EDIT.
  Before the authorization, this is what you find.

STEP 2:  Click in Login with Facebook and it redirects to the Facebook page where you will need to login and confirm that you want to proceed.
GuestCentric only works with Facebook Fan pages where you are an administrator, not with your personal Profile page.
If you don't have a Facebook Fan page, click here to create one
Create a vanity Facebook Fan page URL here

STEP 3:  Select bussiness Instagram account in case you also want to authorize it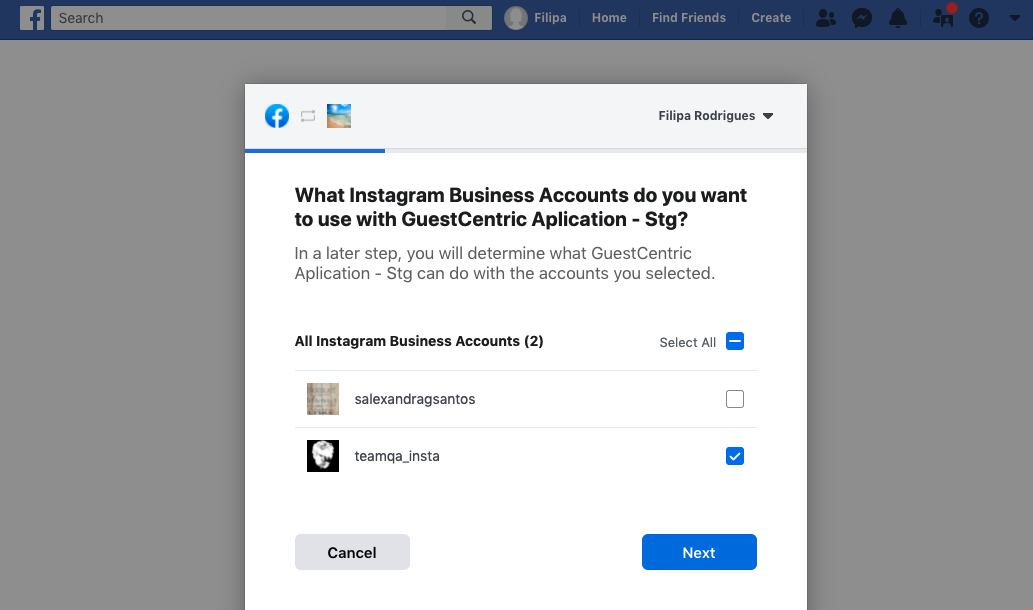 STEP 4:  Select Facebook Fan page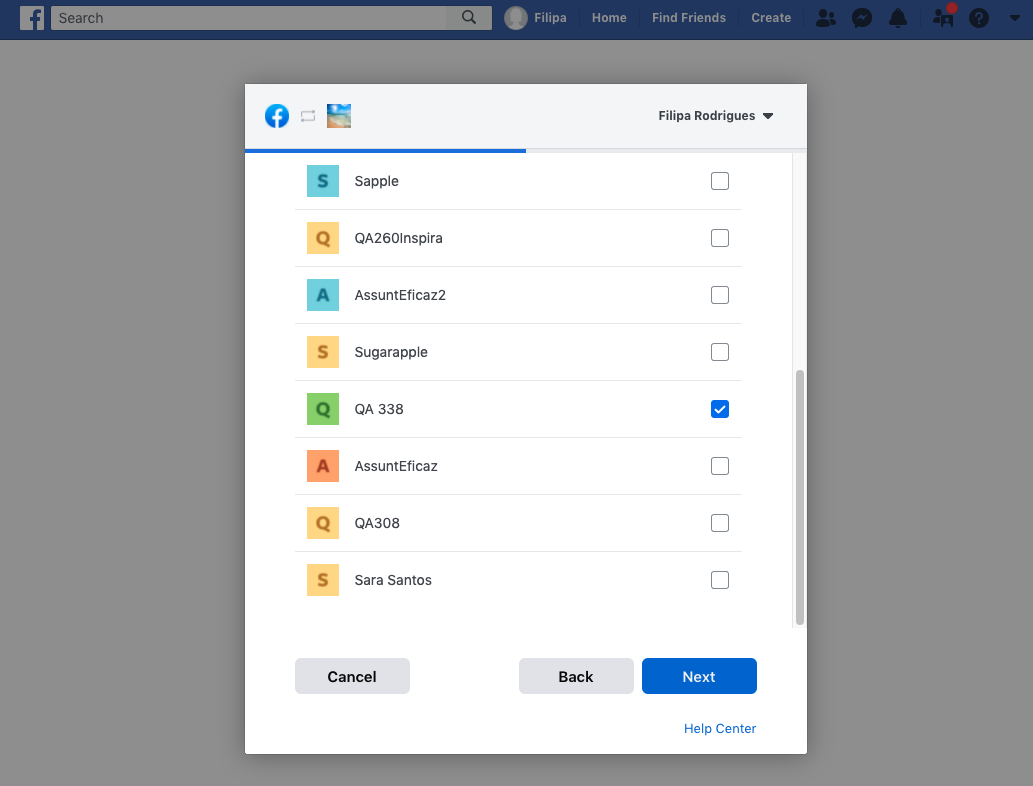 STEP 5:  Select Permissions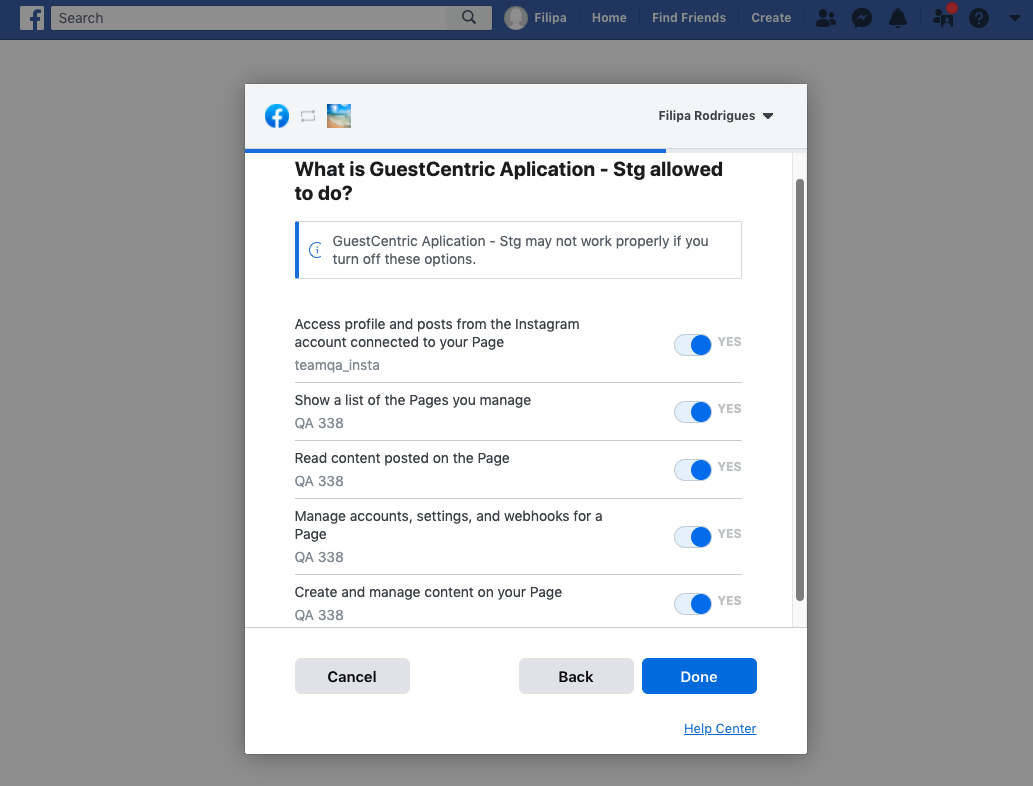 STEP 6:  Success message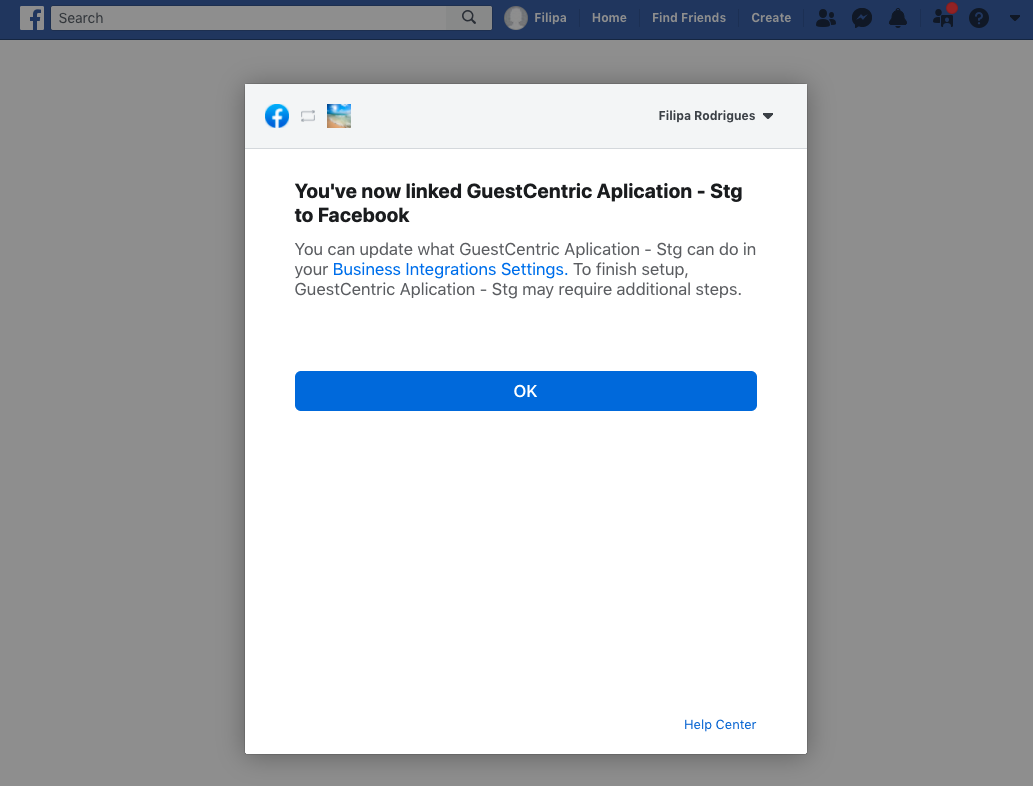 STEP 7:  Redirect to GC application

STEP 8:  Guestcentric backend will Auto fill the Facebook and Instagram URLs (in case you had added the Instagram Account in step 3)

What can be Shared on Hotels timeline?
New Promotions
New promotions can be shared automatically if on the hotels Marketing tab the Share Promotion option is checked.

We can also know that if we see the Facebook icon on the publishing promotion modal.

Edited Promotions
Not all edits produce a new post on the timeline.
These are the changes that are posted:
Promotion name;
Teaser;
Long description;
Minimum Stay days;
Maximum Stay days;
Arrival day;
Sell limit;
Active period, start and end date;
Promotion pricing.
  This is how a promotion will show on the hotel timeline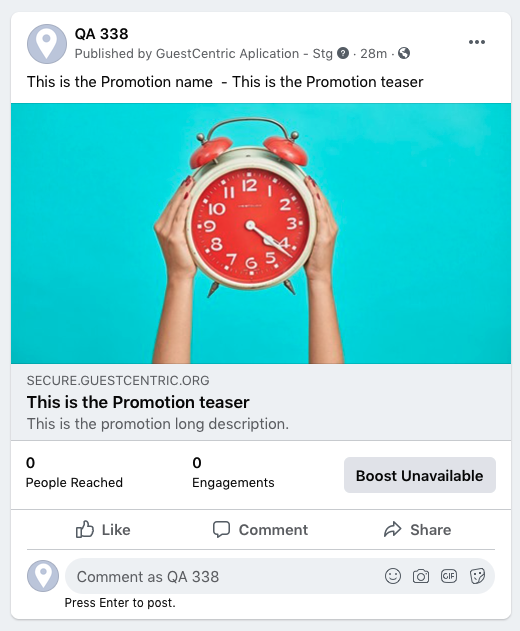 Booking Engine URL
It's also possible to share the booking engine URL, either the bit.ly from Click to Book option (Marketing Tab) or the URL of a specif domain in External Booking Engine (Setup - Home).
 
If the client is a Essential one your facebook post will not have an image. If the client is a Advanced it will have. Both image and description of that post are coming from the Property Description of the Hotel
This is how an Advanced client booking engine post will look like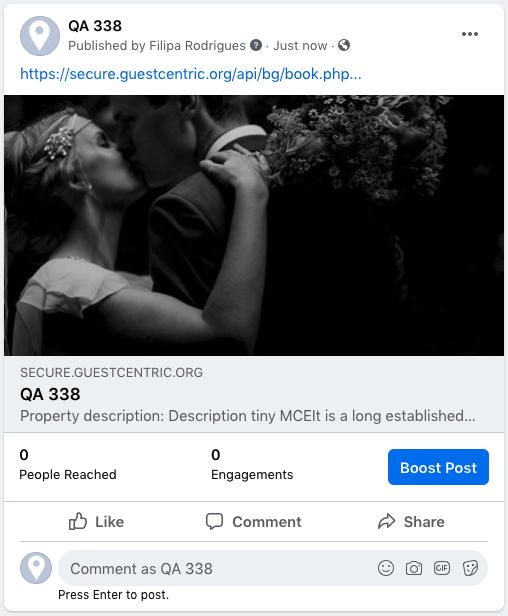 Can the Hotel have the Special Offer tab on Facebook?
 
Yes. After authorizing the Guestcentric application a new Facebook tab is added to the page - Special Offers.
This Facebook tab name can be custom and will link to the hotel website and booking engine. 
Having the Facebook channel as Active the Hotel can customize the website menu shown on Facebook.
Refresh your hotel facebook page after authorizing th Guestcentric Application, scroll down and on the left side you should be able to see your new SPECIAL OFFERS icon, as shown here:
STEP 1:  On your admin page, on the top of the page, just above your banner click on SETTINGS.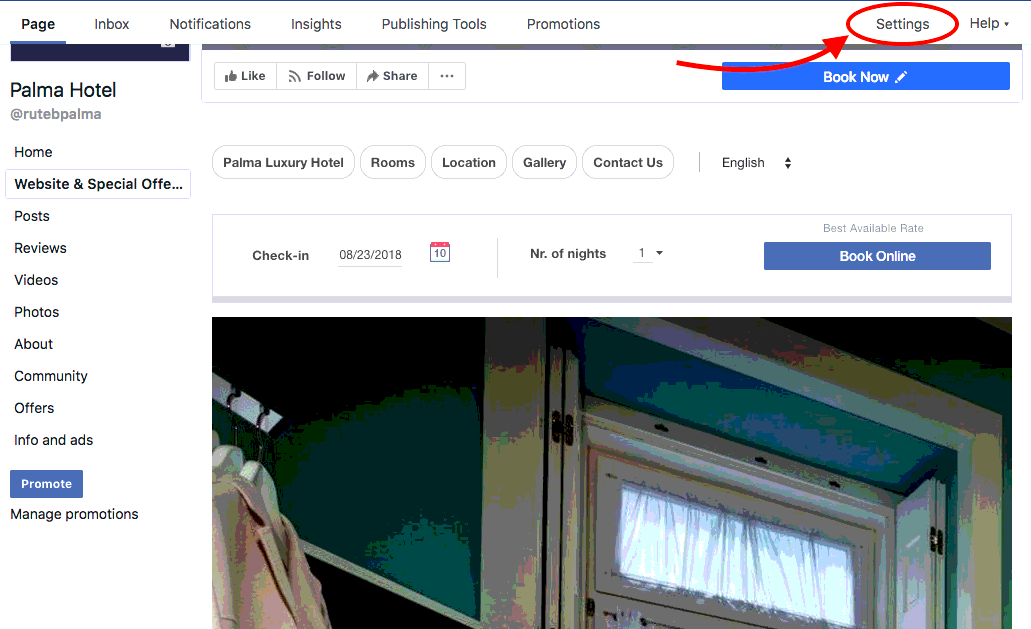 STEP 2:  Select the option Edit Page - it's the 3rd option available on the list.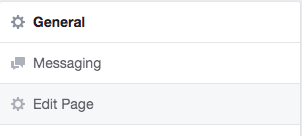 STEP 3:  Open the Special Offers tab by clicking on Settings and then click on Edit Settings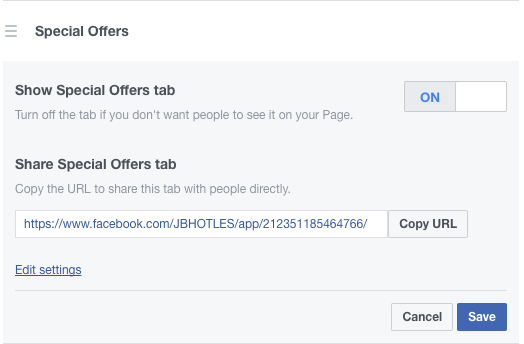 STEP 4:  A new window will be shown and you can:
Change icon name

- Replace the default name (Special Offers) with the name you wish to display and click on SAVE and OK.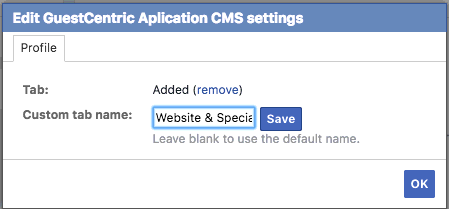 After the last step, you will be able to see your updates on Facebook.   
How to clear the Integrated business?
Imagine that you want to, from scratch, authorize a Facebook account again. If you just logout, only the Token is clean, so you have to, on your Facebook account clear the application previously authorized.

Here is how to do it
Step 1: Access your profile Settings & Privacy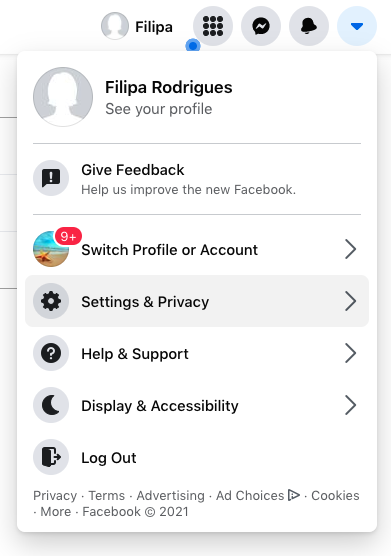 Step 2: Choose Security and Login option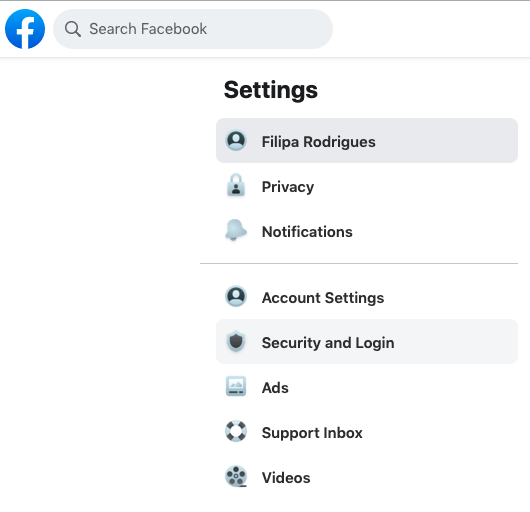 Step 3: From Business Integrations menu click on GuestCentric Aplication CMS and Remove