How can I enhance the SEO of my website?
Related questions:
---
STEP 1: First you need to go to the WEBSITE tab.
STEP 2: On the left navigation panel, please find the menu TOOLS - SEARCH ENGINE RANK.
STEP 3: Click EDIT.
Under this menu you will be able to define the title bar, the keywords, descriptions, using meta tags.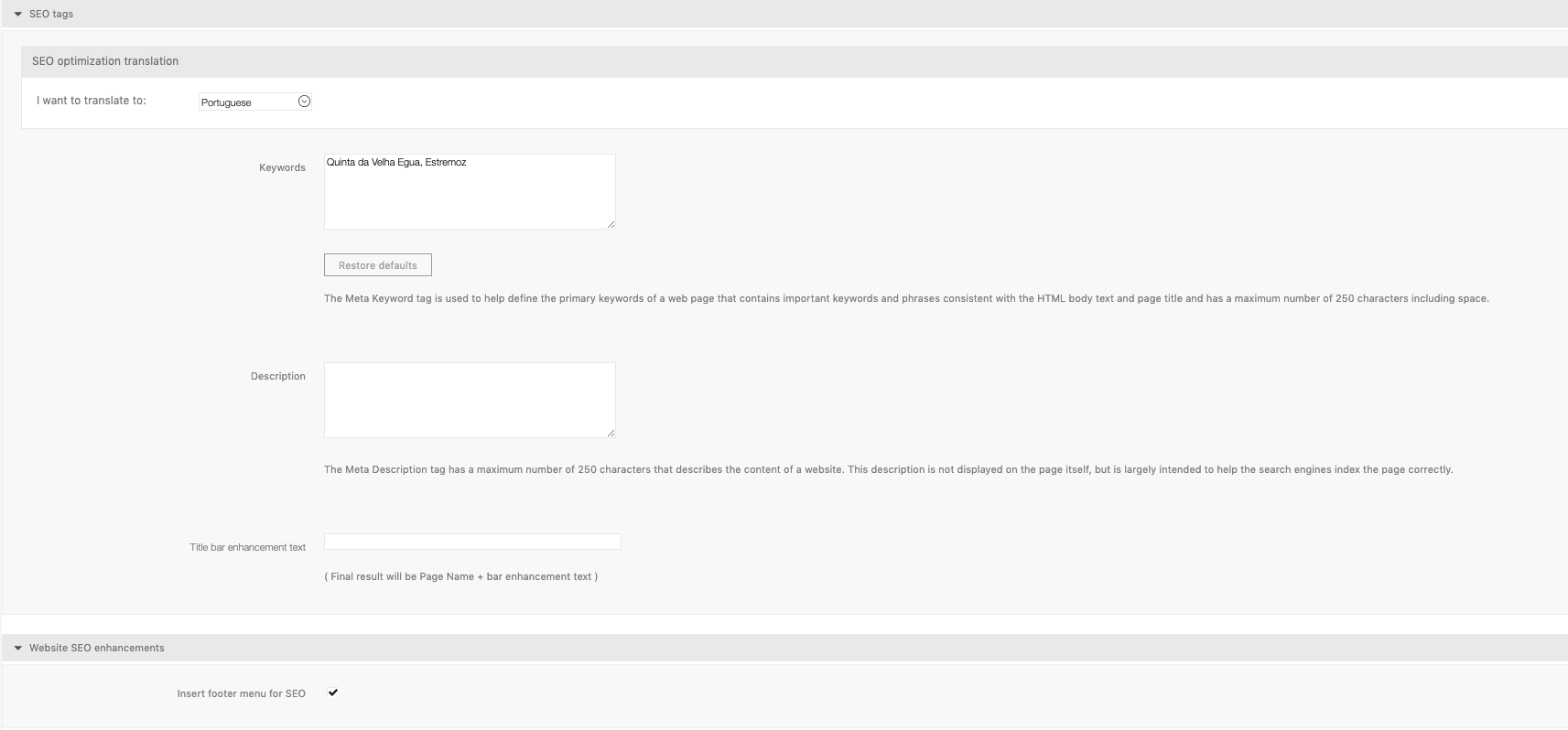 STEP 4: Make sure you save all the information entered by clicking on 

.
BEAR IN MIND, EACH SEO TAG NEEDS TO BE TRANSLATED FOR EACH LANGUAGE AVAILABLE ON THE WEBSITE.
To do the translation(s), please, go back to TOOLS - SEARCH ENGINE RANK
Select the "X" in each language and translate it.
The translations should be done accordingly to each language specificities.
---
ATTENTION:
Do not forget to publish your changes, under WEBSITE tab, by clicking on PUBLISH CHANGES, so that all this information becomes available at your website.