How can I activate the Triptease-price check widget?
The Triptease tool has a smart widget which shows real-time price comparison between your best available rate and online travel agencies (OTA). It works with all browsers.
When selecting dates on the booking engine, the widget will display always the lowest prices for that period. If you select new dates it will update accordingly.

The widget will be displayed until the client clicks on Book now buttton to complete his reservation.. 
---
STEP 1:  First you need to go to SETUP > HOME > SOCIAL MARKETING ACCOUNTS

STEP 2:  Select Triptease from the list, by double clicking on it or by clicking on EDIT to setup your account.

STEP 3:  On the next screen, please enter the token and Hotel key from Triptease.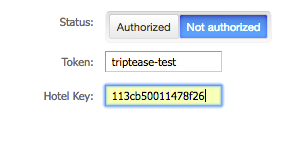 STEP 4:  Click on AUTHORIZED button. 
STEP 5:  Click on 

  to make sure you get a success message.
Your Triptease connection should now have an AUTHORIZED status.

How will Triptease widget will look like on my Booking engine?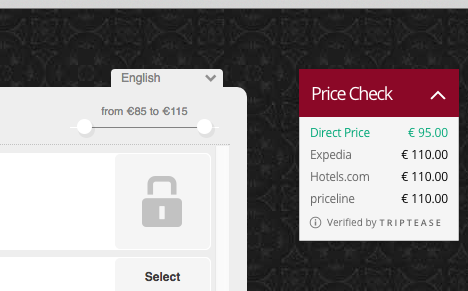 ---
ATTENTION:
To have this tool available, please contact your account manager.