How can I contact the Support Team?
The Hotel will be able to contact the support team by phone, email, chat or through the support portal.
---
HELP MENU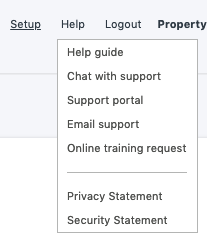 ---
HELP GUIDE
From here the Hotel will be able to open our Online Help Menu.
Browse our e-commerce cards and find the information you need just by doing a SEARCH and entering some keywords.
If you can't find a solution our support team will be happy to help you.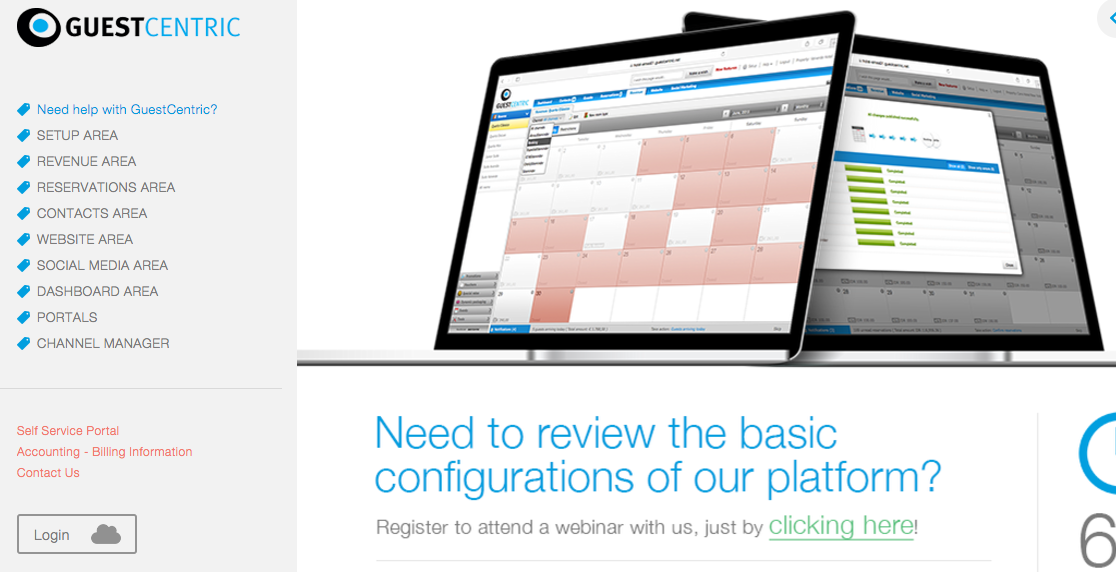 ---
CHAT WITH SUPPORT
Real time Online chat to speak with our Support Team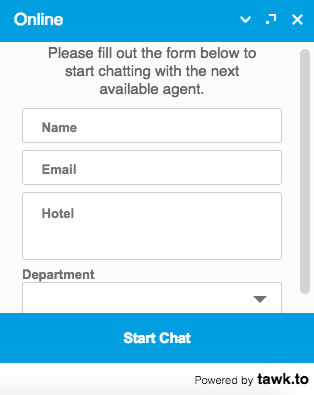 ---
EMAIL SUPPORT
A new email message will pop-up with the To: already filled in 

---
ONLINE TRAINING REQUEST 
A new email message will pop-up with the To: already filled in and Subject: already filled in 

Our free training sessions take place every Thursday's, at 4.00 pm (GMT time).
These sessions take around 1 hour where we will review the basic configurations of our platform.
To confirm your participation on the upcoming session, we will need to get the following information from you, at least 1 day ahead:
- email addresses of staff that will be attending the session
- date of participation
- list of topics you would like to revise
After getting your confirmation, we will be sending an invitation with all the details to join the session, together with the relevant agenda.
Note: For this Online Training Sessions, it's necessary to have a microphone and computer speakers (VolP) - Or headset.